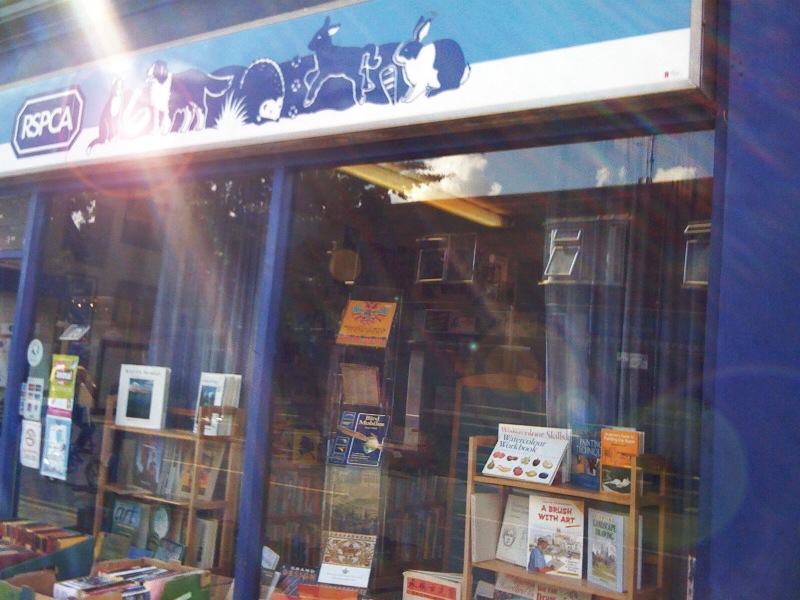 Secondhand and Antiquarian Books at 188 Mill Road
188 Mill Road, Cambridge, CB1 3LP, Phone: 01223 212 644
Opening Hours: Mon-Sat 10am-5pm, Sunday 11am-4.30pm
Please shop with us and raise funds to help local animals. Our target is to achieve a weekly turnover of £900 at each of our shops, which will safeguard the future of the services which we provide in the Cambridge area.
Now taking "want" requests online. If you are looking for a book, or for out of print books by a particular author, fill in our online form and we'll email you if we get a copy.
We have an enormous stock of quality fiction and non-fiction: novels, poetry, literature, crime, sci-fi, plays, art, audio-books, aviation, natural history, DIY, biography, business, children's, curio and collectable, economics, esoteric, history, sport, new-age, health and fitness, humour, languages, linguistics, film and theatre, music, self-help, theology, psychology, computing, textbooks, craft, cookery, science, current affairs, philosophy, politics, sociology, topography, travel... New items go out daily, so keep coming in.
Flavia coffee in-store: 90 pence per cup
We also stock secondhand music records, CDs, DVDs and videos.
Online catalogue. This is just a small selection of our stock.
We need volunteers
We aim to run the shop as professionally as possible, with books sorted into their correct categories and sensibly priced. We're looking for volunteers with an interest in books - particularly people with specialist interest in particular genres - to keep our stock up to the mark. Eventually we hope that each category will be "adopted" by a volunteer with a particular interest so that we can make the best possible use of the stock donated to us. For example someone with a particular interest in folklore would be best placed to identify books which are worth special display, or ones which should be grouped together.
If you don't think you have any particular special knowledge, we still want you! There are lots of jobs which just need willingness to learn; and, even more important, willingness to carry lots of books up and down stairs!
The shop is able to provide work experience placements for year 10 and 11 students.
You can download a volunteering form from this website, or just drop in to have a chat with the manager.
We need book, video and music donations!
In order to keep people interested in browsing and buying from the shop we need a constant flow of new stock, so that the shelves in the sales area keep changing. Please keep us in mind if you ever need to dispose of books, CDs, DVDs, videos etc. We can arrange collection within about a 10 mile radius of Cambridge if you have a large quantity: please phone 01223 212 644. We usually need at least 7 days notice to arrange a collection as the people doing it are volunteers and may not be available at very short notice.
Wants List: Request a Book